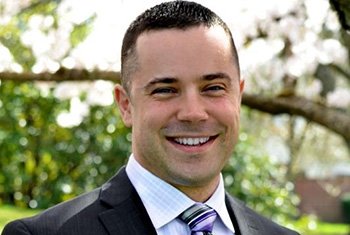 Email
jfishback@altuslaw.com
Phone (503) 515-6888 mobile
LinkedIn
James Fishback had extensive business experience prior to beginning his legal career, which helps him to develop practical solutions to real world business problems. By blending his experience as a university-level educator with his background in business, technology, marketing, privacy, security, and law, he works to achieve his clients' organizational goals through clear communication, precise development of objectives, seasoned leadership, and tenacious follow-through.
James has held the Certified Information Privacy Professional (CIPP/US) credential from the International Association of Privacy Professionals since 2014 and is passionate about privacy and security issues.
Before joining the legal field, he worked in large-scale web application development, cloud-based architecture, Agile software development, team management, and product roadmap development and budgeting; he worked with marketing and development teams based in the US, Asia, and Europe; and he developed successful business initiatives for organizations ranging from tiny startups to large international conglomerates.