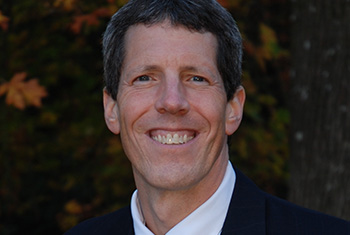 Email
sschnuck@altuslaw.com
Phone (503) 374-1913 direct
LinkedIn
Scott Schnuck provides unparalleled practical legal advice, utilizing a grounded and no nonsense approach to comprehensive representation for closely held businesses and in construction matters. Scott provides expertise in a manner that other attorneys cannot replicate because he brings a unique knowledge base from his own real world engineering and business experiences. Scott represents small to mid-sized companies in litigation, transactions, and regulatory compliance matters, emphasizing a partnership approach to working with his clients to solve the myriad of issues businesses face while offering certainty, transparency, and value.
Scott came by his practical approach through his unique and extensive real world background, gained through 17 years of business and management experience. Scott held positions in construction and operations management positions for Burlington Northern Railroad; operations management for Integrated Device Technologies; and operations and production control management for Taiwan Semiconductor Manufacturing Company. In his various roles, Scott oversaw multimillion-dollar construction, operations, sales/production integration, customer service, and new business development.
Additionally, Scott has a diverse education background that enables his understanding and assistance of AltusLaw's clients. Scott holds a bachelor's degree in structural engineering, a master's degree in business administration, and a law degree with an emphasis on business law. In recognition of Scott's legal acumen, Scott received numerous honors during law school. These included: graduating with honors in the top 10% percent of his class; receiving the John E. Bates Business Law Scholarship, the Richardson & Babler Scholarship for Business Law, and the Dean's Fellowship; being a Business Law Roundtable Scholar; serving as a member and associate editor of the school's premier law review; and receiving the Environmental Law Journal Excellence Award.
Scott now combines his extensive business experience with a zealous commitment to legal excellence. As a testament to Scott's legal knowledge and practical approach, he has been called on as a frequent speaker and lecturer, presenting on such subjects as: construction contracts and claims; entity formation, transitions, and dissolution; contracts; litigation avoidance; lien and bond litigation; to name just a few. Scott has given seminars to the Associated General Contractors, the Associated Builders and Contractors, the University of Oregon Lundquist graduate business school, at the Lewis & Clark Law School, and in numerous private events. Additionally, Scott has been recognized by Super Lawyers in the area of construction law.